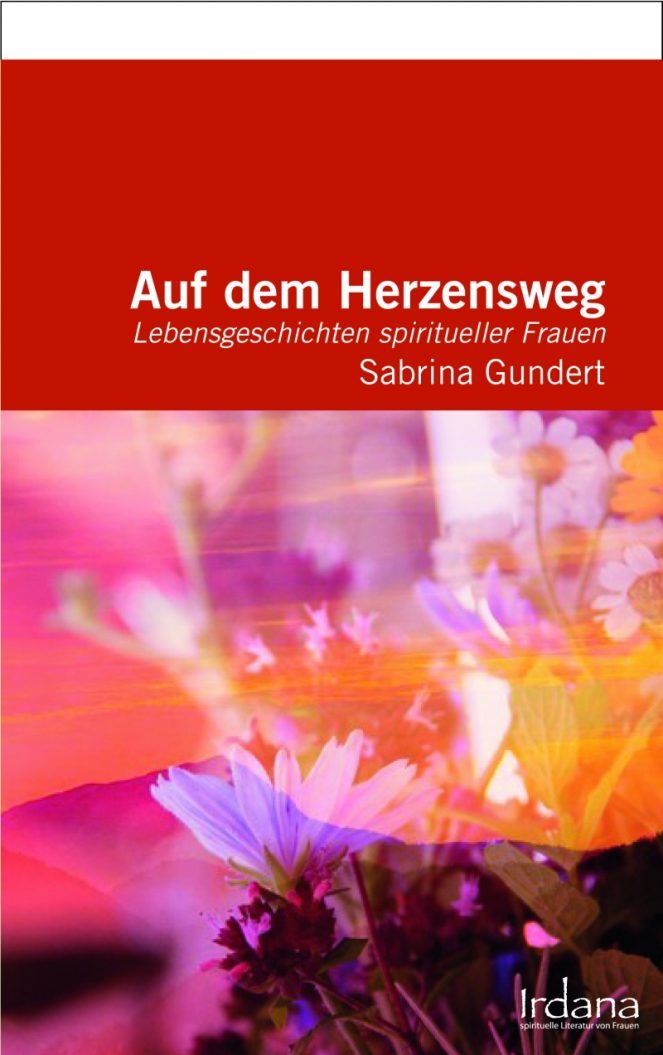 Softcover, 196 pages
ISBN 978-3-9813609-6-7
Irdana-Verlag, 2013, 4th edition 2018
Reading Sample (in German)
This book portrays ten women and ten distinct life paths. Yet, there is a red thread which connects all the portraits in this book: the desire, the longing to follow your heart and to walk on your own, authentic path.
Sabrina Gundert visited women, representing a diversity of spiritual directions, in Germany, Austria, and Switzerland, and she is telling their life stories. Included in her collection are, Cambra Skade, Sylvia Kolk, Andrea Steimer, Schwester Elke Stein, Anna Platsch, Jwala Gamper, Anando Wuerzburger, Marie-Luise Stiawa, Sandra Franz and Annette Kaiser.
The paths these women followed are rarely straight and are often marked by surprising turns. This especially makes them inspiring for all who would like to follow their heart's desire. At the same time, the stories are an encouraging and joyful invitation for the reader to take the first step, to not let yourself be held back by doubts and insecurities, and to risk a life filled with joy and confidence.
In each of these women, we can recognize a sister. These stories are very encouraging because they show – what we already know – that each dry spell is only a phase – and that if we can turn toward the flowers of joy along the path, we can trust the direction in which we are going.
We are embracing the women who are portrayed here in our hearts – such loving and encouraging companions.
*
Testimonial of a Reader:

Your book, Follow Your Heart, is one of the most important books on my shelf. I recommended it to many other women. Thank you!
Katiuscia


You can order this book in any bookstore.
Wishing you much joy when reading it!