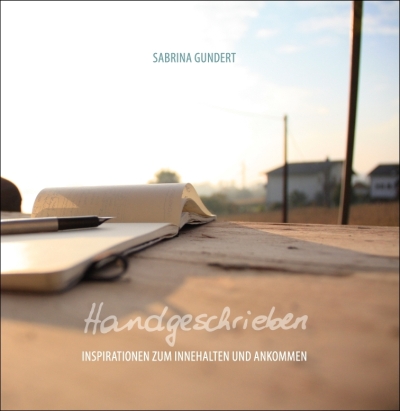 Softcover, 164 pages
ISBN 978-3-7357-9173-3
Books on Demand, 2012, 2nd edition 2014
Reading Sample (in German)
Taking time out in our daily lives helps us to return to ourselves. It also connects us with the present – it's only in the present moment that we can touch life.
Reading the inspirational passages in this book will invite you to take a break from your daily routine and your busy mind, and to dive deeply into the here and now. Let's face with an open heart what is happening now, and through this connection, gain new strength, calm, and trust to move forward with the rest of the day, no matter what else shows up.
That is what a reader says:
Dear Sabrina, many thanks for this small book – it is wonderful!
I read it in one sitting. It's real, authentic, no fluff – great!
Martina

You can order this book in any bookstore.
Wishing you much joy when reading it!