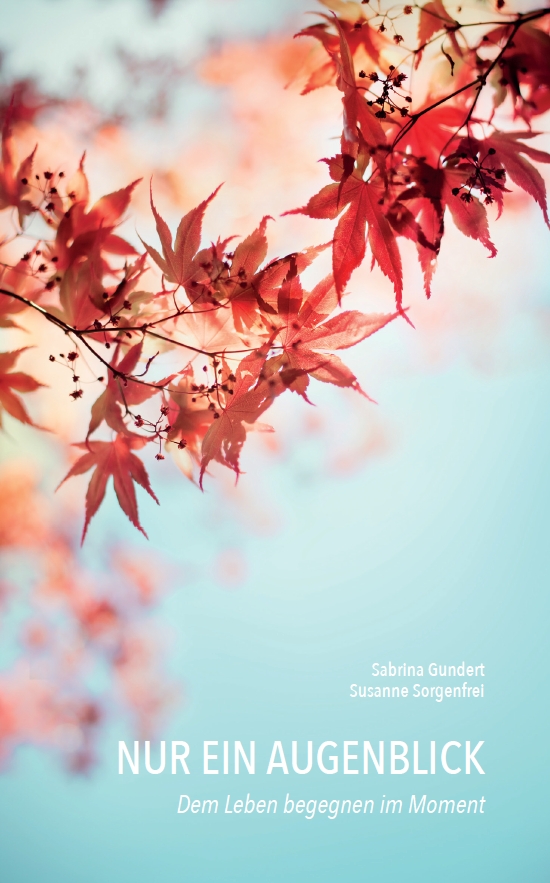 Softcover, 120 pages
ISBN 978-3-7386-5599-5
Books on Demand, 2016
Reading Sample (in German)
In most cases, you don't need much to be happy. Actually, you just need to be awake in the present moment – the here and now.
A passing moment in the kitchen, a contact with a beloved person, yes, even on a crowded train—these can become special moments.
The authors, Sabrina Gundert and Susanne Sorgenfrei, are almost 40 years apart in age. Despite their age difference, their individual writings in this book form a tapestry with the common theme of writing about our lives and humanity.
Voice of a Reader:
The texts and poems in this book evoke a feeling of homecoming and inspire my creativity, which I had long forgotten.
Undine

You can order this book in any bookstore.
Wishing you much joy when reading it!