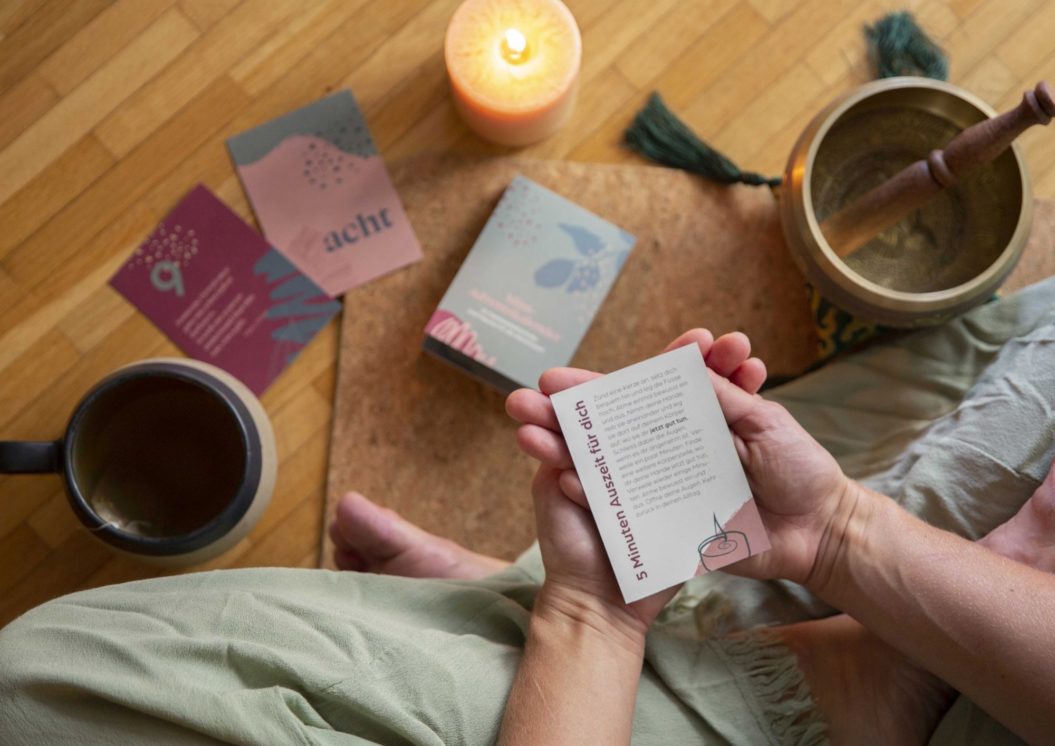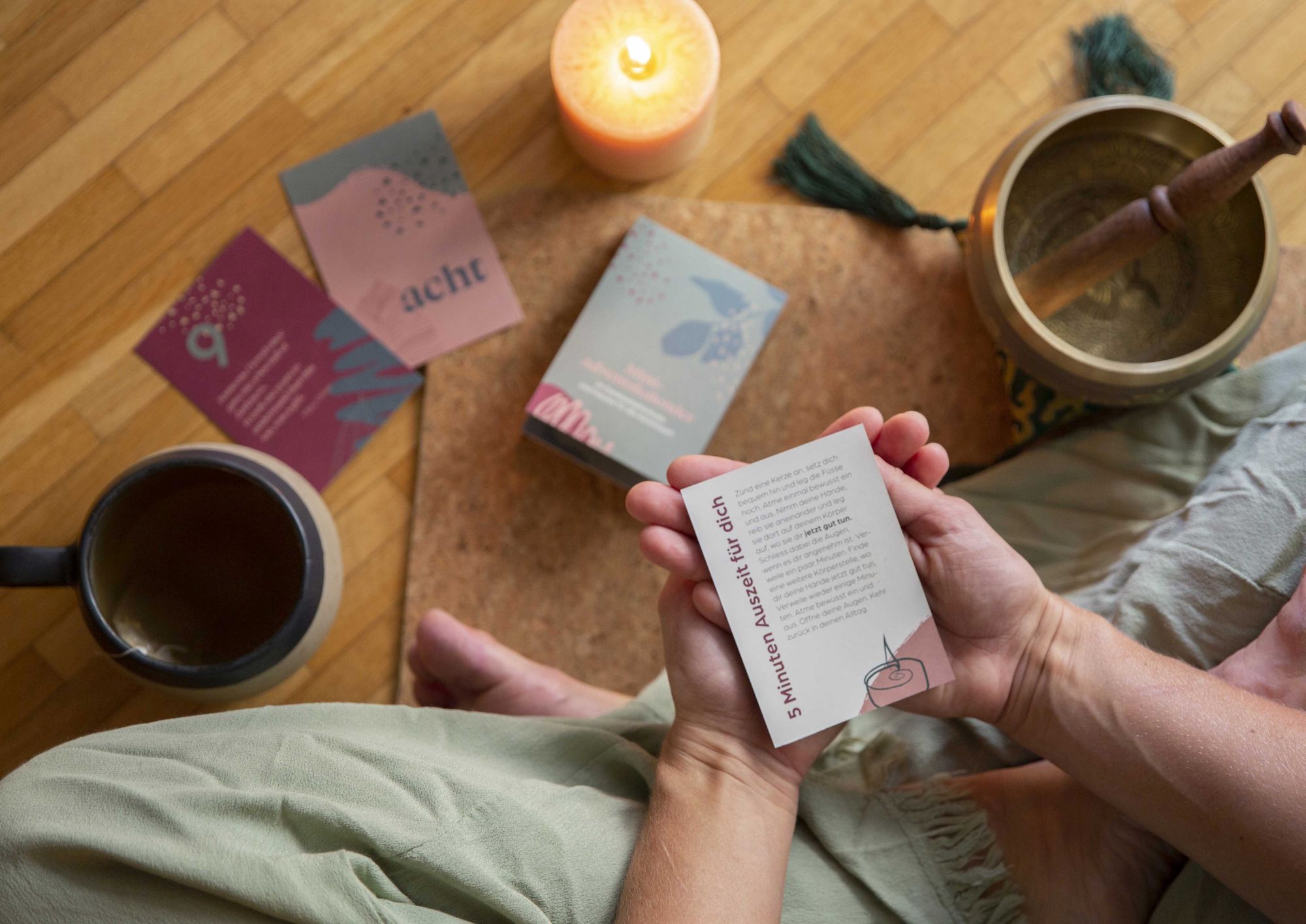 24 Gratitude rituals for a beautiful Advent.
You cannot buy gratitude. It is a powerful practice that can change our lives in a positive way and deeply fulfill us. With 24 suggestions, ideas and concrete steps, we can attract gratitude during the Advent season into our lives.
I'm offering an Advent calendar for you and your loved ones to give as a gift. It contains exercises and ideas that can be used as a ritual with a partner, family, friends, or by yourself. Experience a fulfilling and nourishing Advent and a new perspective on your daily life and events.
Gratitude means
to fall in love with
what you already have.

Contents: 24 pockets with cards showing gratitude rituals
Material: Paper
Size: A7
Price: 22.90 CHF
Production: Switzerland
In co-operation with Sabrina Gundert (contents and texts) and Fidea Design in Lucerne (design).